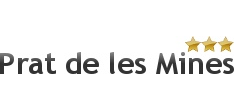 VISA and MASTERCARD credit cards are accepted.
To confirm the booking, depending on the season, you must send 30% of the rental cost by credit card as a non-returnable deposit.
Only the number of people registered in the booking may stay in the apartment. If you wish to increase the numbers accommodated in the apartment (provided this does not exceed capacity) you must contact reception, where you will be advised of the price to pay per person and day, depending on the season.
The apartments are quiet, with a family atmosphere, and during the day all noise, music and other elements must be relaxed and not cause any nuisance. After 23 hr. absolute silence is compulsory.
Bookings with Packs for accommodation and ski passes must be confirmed and 100% of the booking value paid by credit card at least seven days before the booking dates, not returnable.
For an INTERRUPTED STAY, the price agreed when booking the apartment must be paid.
Cleaning the apartments for long stays is every seven days, sheets and towels are changed and the apartment is cleaned. The client can call on more services, for sheets, towels and cleaning when considered necessary, outside the tariff. The final cleaning is charged to the tenants, clients must leave the apartments free of any remains of food and rubbish and in some order and good taste.
Check-in for the apartments is from 16hr., if you arrive later than 22 hr. you need to arrange it by telephone (+376 635 005).
Check-out from the apartment must be before 11hr.
PETS ARE NOT ALLOWED.
No sports material can be taken up to the apartments (skis, boots, bicycles, etc.). All the apartments have a closed storeroom included in the apartment price.
In the event of any malfunction or breakage of anything the client must communicate with the reception office for the apartments.
In the event of theft or any damage which could occur in the client's personal belongings, inside or outside the apartments (building, parking, the building pavement, etc.), the management of the apartments accepts no responsibility.